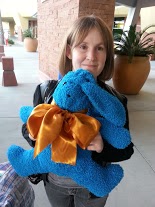 KEELIN'S 6th Annual VERY MERRY HOLIDAY FUNDRAISER 2018
Merry, Merry to all the Melonhead supporters!
Hi this is Keelin DePas. Many of the longtime supporters of The Melonhead Foundation know my story and have watched me literally grow up through the support of The Melonhead Foundation and activities over the years.  We found The Melonhead Foundation during my recovery of a Bone Marrow Transplant in Sept. 2000. I believe it was Winter Solstice of 2001. My recovery from the transplant wasn't going too well and my mom had found Deb Leone through the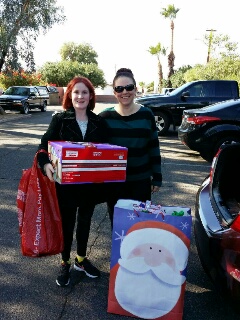 hospital and she was desperate. I wasn't getting better and she was looking for anything that might help me at that point. I know what it's like firsthand to be sick during the most magical time of the year, as well as on my birthdays and every day in between. I was diagnosed with Leukemia at the age of 3 years old. At 6 years old relapsing, my chance of survival became a zero chance of living without a bone marrow transplant. With a transplant I had a 35% chance of living. I guess 35% was good enough because I'm writing this letter today! LOL!
Recovery wasn't easy, a year after the transplant I was just holding on. Still very sick, taking over 35 pills a day, I was a "walking skeleton", my mom said. When we met Deb on Winter Solstice 2001, we were hoping for a miracle. Enter The Melonhead Foundation. With the help of Deb Leone and many of the Melonhead volunteers I became the pilot kid for Camp Wannahealyah in February 2002. Four weekends in February were spent with natural healing, play, nutrition, and love from all who participated. Everything about the camp was not only focused on me but my family also. My parents received support and love as I did, and all of us healed.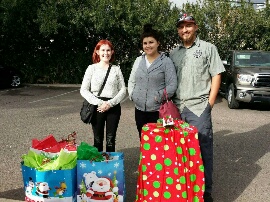 Fast forward… today, I'm 22 years old, attending ASU to obtain my master's in social work. I volunteer at Cardons Children's Hospital and will have over 1000+ hours. As a cancer survivor, I support The Melonhead Foundation which remains very important to me even now. The foundation and all the people involved with Melonhead played a big role in getting my parents and I through the dark days of living with cancer. It's my turn to do the same for others.
I started in 2013 doing a blanket and stuffed animal fundraiser at Christmas, each year doing better than the previous.  I wanted some help making my little fundraiser bigger.  Once again, enter The Melonhead Foundation. After speaking with Deb Leone, she agreed to partner with me and help make the fundraiser even bigger and better. My 5th fundraiser a close friend and her daughters ran a lemonade stand and raised $1,400 to benefit my fundraiser, allowing me to adopt 2 Melonhead families and play "Santa", making their Christmas more magical than ever.
Now, as I start to plan for my 6th fundraiser this year, I again hope to do better than my last one. My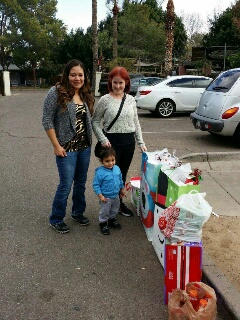 fundraiser will be raising money exclusively for The Melonhead Foundation allowing us to help more families make their Christmas as magical as it can be this year.
Please consider donating to my fundraiser. .Every donation helps, no matter how large or small, so all I ask is please help me achieve my goal of making Christmas a bit brighter for those children who need some extra special magic this year.
With gratitude,
Keelin DePas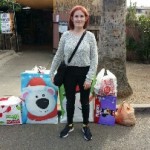 Please make all donations by December 1, 2018. Donate Toys, Gift Cards or Funds.
Contact Keelin to arrange pick up of your donations Send email to:keelindepas@gmail.com. Download Flyer 2018 Fundraiser Flyer. Download Sponsor/Donation Form Sponser form 2018 lower levels
MAKE A DONATION TO FUND CHRISTMAS FOR A MELONHEAD FAMILY. Includes Holiday gifts, food and decorations for the kids.If you are busy and can't shop, make your donation and Keelin will be your Holiday Elf…doing the shopping for you!
For more information contact Keelin at: KeelinDePas@gmail.com   or debleone@cox.net. Questions call Deb at 480-266-9503.
YOUR DONATION IS TAX DEDUCTIBLE.