October 23, 2021
DRAG BINGO THANKS OUR TIARA SPONSORS
PETER & THERESA CONTI FOUNDATION & HARRAH'S AK CHIN CASINO & RESORT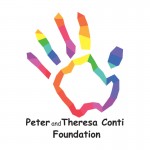 Saturday Oct. 23, 2021 – 6:30 PM
Renaissance Phoenix Downtown Hotel
100 N. First St.
Phoenix, AZ 85004
2021 MARKS OUR REUNION SHOW- MELONHEAD CHARITY DRAG BINGO EVENT. Purchase Sponsors, Tables & Tickets Early. You definitely want to join the fun this year! It will be a sellout!!
Join us for THE BEST CHARITY EVENT IN TOWN! A glamorous night of fun and entertainment that includes Bingo, Dinner, Mystery Boxes, Raffles, and a Costume Contest (funniest, scariest, sexiest, most original and best group of 3 or more).
The Renaissance Hotel has reserved a block of rooms for our guests planning to stay overnight and you will receive a discount rate. Link WILL BE PUBLISHED WHEN TICKETS GO ON SALE.
SPONSORSHIP'S ARE NOW AVAILABLE. PURCHASE ONLINE NOW WITH CREDIT CARD OR DOWNLOAD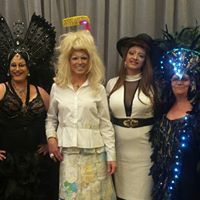 FORM AND SEND WITH CHECK. 2021Sponsor Drag Bingo Reunion.  Gala Sponsor of $10k paid by check please
.
ALL TICKETS MUST BE PURCHASED IN ADVANCE. ON SALE NOW!!!!!
THANK YOU TO OUR SPONSORS:PETER & THERESA CONTI,  AVPS, HARRAH'S AK CHIN, BROKERS HUB REALTY. 
***EARLY BIRD TABLE & TICKET SALES – THROUGH AUGUST 31, 2021***
TABLE OF TEN $800 EARLY BIRD PRICE – Best Value. Bring your friends and save on tickets.
Rennaissance  Hotel has reserved a block of rooms for a special rate if you want to stay over. Link here;  https://book.passkey.com/go/MelonheadRENPHX.  Also special parking rate for Melonhead Guests $10.
.
EARLY BIRD TICKET PRICE – through August 31, 2021
SALES END OCTOBER 1. MISSED THE DEADLINE, CALL DEB 480-266-9503.
LAST DAY TO BUY TICKETS OR SPONSORSHIP OCTOBER 1, 2021
Schedule of Events:
6:30 PM Check In.
6:30 – 7:15 Dinner, cash bar, raffle sales. Meet the Girls!
7:30 – Entertainment, Cash Bar & Bingo
DRESS IN COSTUME & ENTER THE COSTUME CONTEST. SPONSORED BY BROKERS HUB
REALTY  
CATEGORIES: Funniest, Scariest, Sexiest, Most Original & Best Group -3+up .

Marriot Covid 19 Protocols Marriott Commitment to Clean